18 MAR 2022
Facts, not fear.
TRENDING TOPICS
Fed's interest hike • Parkland shooting settlement • Gas tax holidays • Companies staying in Russia • Netflix's shared accounts
FEATURED UNDER-REPORTED STORIES
Antidepressant creation • Biosafety committees • Google Translate for patients
You are on the free plan of The Factual


Get a free month of Premium for referring just 1 friend.


TRENDING TOPICS, MOST CREDIBLE STORIES
#1 in U.S. News • 69 articles
How does the Federal Reserve's rate change affect the probability of a recession?
Highly-rated - last 48 hrs
U.S. Federal Reserve raises interest rates for first time since 2018.
The Guardian (Moderate Left) • Factual Grade 80% • 4 min read


The Fed raised rates by a quarter percentage point from near zero, in what is expected to be the first in a series of raises in the coming months. JW Mason, associate professor of economics at John Jay College, said a quarter-point rate rise was unlikely to have much impact on inflation or the wider economy.
...
The Fed has a dual mandate – to maximize employment and keep prices under control. The job market and the wider economy have made an impressive recovery, thanks in part to Fed rate cuts and a massive stimulus program, but prices have increased by 7.9% in the year through February – the highest rate of inflation in 40 years.
...
Raising rates too quickly threatens to push the US into recession. This week, CNBC's Fed Survey – which gauges the opinions of fund managers, strategists and economists – put the probability of recession in the US at 33% in the next 12 months, up 10% from the 1 February survey. The latest survey put the chance of a recession in Europe at 50%.
Different political viewpoint


Fed raises interest rates for first time since 2018. [Read free here]
Wall Street Journal (Moderate Right) • Factual Grade 76% • 4 min read
Selected long-read


Can the Federal Reserve lower inflation without causing a recession? [Read free here]
Boston Globe (Moderate Left) • Factual Grade 70% • 7 min read
#2 in U.S. News • 15 articles
Why did the U.S. settle with the families of victims of the Parkland shooting?




The Justice Department resolved 40 civil cases, brought forth by survivors of the shooting and families of 16 of the victim...


Full summaries, images, and headlines for subscribers only.
One payment. Once a year. $25

Upgrade Now


#3 in U.S. News • 15 articles
How are states seeking to mitigate rising gas prices?




Maryland Gov. Larry Hogan, a Republican, [announced] a plan last week to suspend the state's gas tax for 30 days. Georgia Gov. Brian Kemp has also reached a deal to...


Full summaries, images, and headlines for subscribers only.
Free your time. Get rid of multiple news feeds.

Upgrade Now


TODAY'S POLL
Should states temporarily waive gas taxes?
All votes are anonymous. This poll closes at: 9:00 PDT
Should NATO enforce a no-fly zone over Ukraine?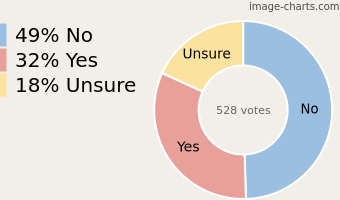 528 votes, 60 comments
Context: Ukrainian president addresses U.S. Congress, pleads for no-fly zone.
HIGHLIGHTED COMMENTS
" No - A NATO no-fly zone is direct military action against Russia, which means a direct war between nuclear powers. As we have seen by the Ukrainian defense of their country, Russia's military is not as powerful as we thought. Russia's only response to superior NATO forces will be the use of nuclear weapons. The use of nuclear weapons will kill more people than any no-fly zone over Ukraine will save. Anyone advocating for a NATO enforced no-fly zone is advocating for a nuclear WWIII."
" Yes - The NATO nation-states in the region should all be very concerned about Russian aggressi..."
" Unsure - On one hand, Russia is clearly the bad guy in this war, and so they should be stopped. On the other hand, Russia is a nuclear superpower, and entering into the war via no-fly zone (read: shoo..."
SPECIAL COVERAGE: UKRAINE


#1 in World News • 13 articles
Which international companies are still doing business in Russia?




37 large companies are defying demands to exit or reduce activities in Russia, according to a tally updated by [Yale University management professor Jeffrey Sonnenfeld]. The goal is to pressure [compa...


Full summaries, images, and headlines for subscribers only.
Just the facts. Just about $2/mth.

Upgrade Now


#1 in Business News • 16 articles
Why is Netflix reversing its stance on password sharing?




The test will start in three countries: Chile, Costa Rica, and Peru. Through the test, Netflix will start letting standard- and premium-plan customers add accounts for up...


Full summaries, images, and headlines for subscribers only.
Multiple perspectives + Quick summaries = $25/yr

Upgrade Now


No more paywalls
When you share The Factual
Step 1: Refer friends to start a trial with The Factual
Step 2: At each reward level, get a free 1-year digital subscription or donate to a charity of your choice
Your referral count: 0
You can also copy & paste your referral link:
https://thefactual.com/?refid=0
UPDATES & BREAKING NEWS

HIGHLY CREDIBLE, UNDER-REPORTED STORIES

EDITOR'S PICKS