28 NOV 2021
Facts, not fear.
TRENDING TOPICS
Black Friday returns • NY Times strike • Honduras election scrutiny • Spain 'gag law' • Covid pill efficacy
FEATURED UNDER-REPORTED STORIES
Sweden migrant rebuff • Minimum wage benefits • Portable oasis
You are on the free plan of The Factual


Help a friend be better informed. Get a free month of Premium.


TRENDING TOPICS, MOST CREDIBLE STORIES
#1 in U.S. News • 33 articles
What do Black Friday sales say about the state of the US economy?
Highly-rated - last 48 hrs
Yes, we are shopping way more than ever.
NPR (Moderate Left) • Factual Grade 85% • 3 min read


U.S. shoppers are expected to spend up to $859 billion between this month and next, according to the National Retail Federation. That could be as much as 10.5% more than what was spent during last year's record holiday shopping season. People are expected to spend, on average, $785 on holiday gifts, according to market research firm NPD Group.
...
After 2020, a year of canceled trips, postponed weddings and skipped summer camps, many people entered 2021 ready to spend. This year's holiday gift-buying began earlier than ever, boosting retail spending every month since August.
...
Store discounts won't likely be as deep as in years past. The Great Resignation of retail workers during the pandemic has pushed stores to raise wages faster than they have in years. Amazon, for instance, disclosed that higher pay and other expenses prompted by a lack of workers cost the company $2 billion in the last quarter.
Different political viewpoint


Two Minneapolis Best Buys robbed on Black Friday as 'flash mob' thievery spreads beyond California.
Daily Wire (Right) • Factual Grade 58% • 3 min read
Selected long-read


Black Friday shoppers face supply backlogs, Covid concerns.
LA Times (Moderate Left) • Factual Grade 76% • 7 min read
View all articles
TODAY'S POLL
Where will you do the majority of your holiday shopping this year?
All votes are anonymous. This poll closes at: 9:00 PDT
Would destigmatizing pedophilia reduce harm to children?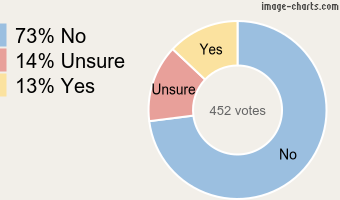 Context: Professor forced to resign after publishing research on destigmatizing pedophilia.
HIGHLIGHTED COMMENTS
" No - In order to destigmatize pedophilia, one must remove the idea that it is immoral. If pedophilia isn't immoral, why would someone attracted to children bother to seek help? Removing the stigma would only push normalizing pedophilia and likely increase harm to children."
" Unsure - There is a world of difference between destigmatizing pedophilic attraction vs. destigmatizing pedophilic behavior. The hysteria and demonization of people who a..."
" Yes - There is currently nowhere for people who have this attraction (that they didn't choose) to turn for he..."
#1 in U.S. News • 7 articles
Why are some staff at the New York Times going on strike?




Wirecutter's staff walked off the job amid a standoff with management about the terms of their contract, the union said in a Tuesday tweet. The Wirecutter Union, part of the NewsGuild...


Full summaries, images, and headlines for subscribers only.
One payment. Once a year. $25

Upgrade Now


#1 in World News • 6 articles
Why is an election in Honduras drawing scrutiny from the U.S.?




Honduras's president, Juan Orlando Hernández, 53, isn't seeking another term. Yet his shadow looms large over Sunday's presidential election in this Central American nation. U.S. prosecutors allege he's ov...


Full summaries, images, and headlines for subscribers only.
Just the facts. Just about $2/mth.

Upgrade Now


#2 in World News • 6 articles
Why are police in Spain protesting how media organizations cover the news?




Ione Belarra, who serves as the minister for social rights in the Socialist-led minority government, said the public security...


Full summaries, images, and headlines for subscribers only.
One payment. Once a year. $25

Upgrade Now


SPREAD FACTS, NOT FEAR


Refer a friend. They get 10% off. You get free stuff.
You can also copy & paste your referral link:
https://thefactual.com/?refid=52041086
UPDATES & BREAKING NEWS

HIGHLY CREDIBLE, UNDER-REPORTED STORIES

RECENT RESEARCH FROM THE FACTUAL


EDITOR'S PICKS