3 DEC 2021
Facts, not fear.
TRENDING TOPICS
Government shutdown deadline • Remain in Mexico reinstated • Russia-Ukraine tensions • FTC sues Nvidia • MLB lockout
FEATURED UNDER-REPORTED STORIES
No-fine libraries • Monitoring Chinese espionage • Autoimmune diseases
You are on the free plan of The Factual


Help a friend be better informed. Get a free month of Premium.


TRENDING TOPICS, MOST CREDIBLE STORIES
#1 in U.S. News • 61 articles
Why might the federal government shut down?
Highly-rated - last 48 hrs
House passes bill to fund government, sending measure to avoid shutdown to the Senate.
USA Today (Moderate Left) • Factual Grade 74% • 3 min read


The 221-212 House vote came after lawmakers struggled to come to an agreement. The short-term measure would give Congress time to work on a longer-term funding plan. The temporary spending bill will need to pass [the Senate] by Friday night to avoid a shutdown. A shutdown would furlough hundreds of thousands of nonessential federal employees.
...
The bill could face complications in the Senate, where a group of [over a dozen] Republicans are threatening to delay passage of the bill in the upper chamber because they want language in the bill that would prevent the use of federal money to carry out a Biden administration mandate on workplace vaccinations.
...
The continuing resolution has the support of Democratic and Republican leaders. But Senate procedure allows individual lawmakers to delay a floor vote for at least a couple of days, imperiling the chances of meeting the midnight Friday deadline. [Congress] still must address raising the debt ceiling to avoid sending the U.S. into default for the first time.
Different political viewpoint


House passes government spending bill, kicking shutdown fight to Senate.
Washington Times (Moderate Right) • Factual Grade 61% • 2 min read
Selected long-read


Why the government is constantly on the verge of shutting down.
Vox (Left) • Factual Grade 80% • 7 min read
View all articles
#2 in U.S. News • 26 articles
How is the 'Remain-in-Mexico' asylum policy being reinstated?




The policy was first implemented in 2019 by former President Trump amid an increase in Central American families crossing the southwest border. About 70,000 migrants have been returned to Mexico under...


Full summaries, images, and headlines for subscribers only.
One payment. Once a year. $25

Upgrade Now


TODAY'S POLL
Should the U.S. continue the Remain in Mexico program?
All votes are anonymous. This poll closes at: 9:00 PDT
Is it acceptable to require Covid-19 vaccines just for senior citizens?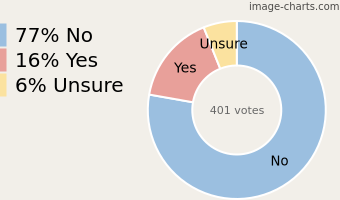 Context: Greece requires citizens over 60 to get vaccinated for Covid-19.
HIGHLIGHTED COMMENTS
" No - Unless their cognitive faculties have degenerated to the point that they lose their ability to make decisions for themselves. Being old and unvaccinated may be risky, but as long as everyone around you has had the ability to get vaccinated, you aren't a danger to anyone but yourself. You might be shooting yourself in the foot, but even senior citizens deserve the right to shoot themselves in the feet."
" Yes - But only for over 65. This group is the most affected by the virus and the only group that is ful..."
" Unsure - It's not acceptable to require the..."
#1 in World News • 50 articles
How would NATO respond to a potential Russian invasion of Ukraine?




Secretary of State Antony Blinken urged Moscow on Thursday to abandon plans for a potential invasion of Ukraine. [Blinken's meeting with Russia's foreign minister...


Full summaries, images, and headlines for subscribers only.
Free your time. Get rid of multiple news feeds.

Upgrade Now


#1 in Business News • 17 articles
Why is the U.S. suing to block Nvidia's merger with Arm?




The FTC said the proposed deal would give one of the largest chip companies control over computing technology and designs that competitors rely on to dev...


Full summaries, images, and headlines for subscribers only.
Just the facts. Just about $2/mth.

Upgrade Now


#1 in Sports News • 46 articles
How will Major League Baseball's lockout impact the 2022 season?




During a lockout, which is a labor-relations tool used by management to keep employees from working until a deal is agreed upon, team officials and players cannot communica...


Full summaries, images, and headlines for subscribers only.
Objective news + Quick summaries + Multiple perspectives = $25/yr

Upgrade Now


SPREAD FACTS, NOT FEAR


Refer a friend. They get 10% off. You get free stuff.
You can also copy & paste your referral link:
https://thefactual.com/?refid=52041086
UPDATES & BREAKING NEWS

HIGHLY CREDIBLE, UNDER-REPORTED STORIES

EDITOR'S PICKS