8 DEC 2021
Facts, not fear.
TRENDING TOPICS
Debt ceiling deal • Hawaii flash floods • Rohingya refugees sue Facebook • Toyota's battery plant • Red state Covid-19 toll
FEATURED UNDER-REPORTED STORIES
Reshaping the courts • Global finance overhaul • Isolating vaccinated individuals
You are on the free plan of The Factual


Help a friend be better informed. Get a free month of Premium.


TRENDING TOPICS, MOST CREDIBLE STORIES
#1 in U.S. News • 39 articles
How have Congressional party leaders come to a deal on raising the debt ceiling?
Highly-rated - last 48 hrs
Senate Minority Leader Mitch McConnell faces GOP pushback on debt deal.
The Hill (Moderate Left) • Factual Grade 72% • 3 min read


Under the agreement, the House and Senate will first pass a bill that prevents cuts to Medicare and also tees up a subsequent debt ceiling bill to pass by a simple majority in the Senate. The legislation is expected to hit a procedural hurdle Thursday that will require 10 GOP members to help advance the deal. That will pave the way for a bill to increase the debt ceiling that Democrats can pass on their own.
...
Though a GOP aide noted that the Senate routinely has a fast-track process for other issues like arms sales and trade deals, the debt agreement was drawing criticism from conservatives who don't want to lift a finger to help Democrats extend the nation's borrowing limit.
...
After 11 Republicans helped Democrats advance a short-term debt hike in early October, McConnell released a letter to Biden warning "I will not provide such assistance again if your all-Democrat government drifts into another avoidable crisis." McConnell, asked if he had violated that statement, argued that the deal stood by his own red line.
Different political viewpoint


Democrats eye one-time filibuster carveout to hike the debt ceiling.
Washington Times (Moderate Right) • Factual Grade 72% • 3 min read
Selected long-read


The debt ceiling is dangerous. Here's why it probably isn't going anywhere.
FiveThirtyEight (Moderate Left) • Factual Grade 84% • 10 min read
View all articles
TODAY'S POLL
Should the U.S. government raise the debt ceiling?
All votes are anonymous. This poll closes at: 9:00 PDT
Should physician-assisted suicide be offered more widely?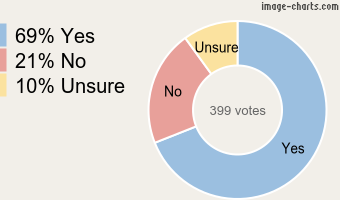 Context: Switzerland clears device for use in assisted suicide.
HIGHLIGHTED COMMENTS
" Yes - I recently watched my grandmother in hospice slowly die over the course of a week. She was on so many drugs she was barely lucid. Those last few days were absolutely cruel. She kept asking why she hadn't died yet. It took 5 days for her body to finally shut down. We would never do that to an animal, why do we allow our loved ones to suffer?"
" No - Assisted suicide is a moral issue and one that can only be decided by one p..."
" Yes - I understand the impulse to prolong life at all costs, but forcing someon..."
#2 in U.S. News • 22 articles
Why is Hawaii experiencing flash floods?




The cyclone is a type of storm called a kona low, which typically stalls, drops large amounts of rain in one location and comes from a southerly direction, bringing mois...


Full summaries, images, and headlines for subscribers only.
One payment. Once a year. $25

Upgrade Now


#1 in World News • 16 articles
Why are Rohingya refugees suing Facebook?




The class-action lawsuit against Meta, Facebook's parent company, was brought by a Rohingya woman in Illinois on behalf of the 10,000-plus Rohingya refugees who have resettled in the United States sin...


Full summaries, images, and headlines for subscribers only.
Free your time. Get rid of multiple news feeds.

Upgrade Now


#1 in Business News • 9 articles
What did North Carolina offer Toyota to build a battery plant there?




The new plant, at a site in Liberty that will begin production in 2025, will initially be capable of supplying lithium-ion batteries for 800,000 vehicles annually. Toyota said the plant plans to event...


Full summaries, images, and headlines for subscribers only.
Just the facts. Just about $2/mth.

Upgrade Now


#1 in Health News • 10 articles
Why are Republicans thought to be disproportionately affected by Covid-19?




NPR examined deaths per 100,000 people in about 3,000 counties across the US since May 2021. According to NPR, 1 May was chosen as the start date as it is roughly the time when vaccines became...


Full summaries, images, and headlines for subscribers only.
Objective news + Quick summaries + Multiple perspectives = $25/yr

Upgrade Now


SPREAD FACTS, NOT FEAR


Refer a friend. They get 10% off. You get free stuff.
You can also copy & paste your referral link:
https://thefactual.com/?refid=52041086
UPDATES & BREAKING NEWS

HIGHLY CREDIBLE, UNDER-REPORTED STORIES

EDITOR'S PICKS