23 DEC 2021
Facts, not fear.
TRENDING TOPICS
Student loan pause • Pfizer's covid pill • Afghanistan aid expanded • Tesla gaming investigation • U.S. population growth rate
FEATURED UNDER-REPORTED STORIES
Natural immunity benefits • Carbon-absorbing rocks • Rise of private security
You are on the free plan of The Factual


Help a friend be better informed. Get a free month of Premium.


TRENDING TOPICS, MOST CREDIBLE STORIES
#2 in U.S. News • 22 articles
How will a new antiviral pill for Covid-19 impact the pandemic?




The authorization of an oral antiviral to beat back Covid has been eagerly anticipated because such a medicine could reach large numbers of people infected with the v...


Full summaries, images, and headlines for subscribers only.
One payment. Once a year. $25

Upgrade Now


#1 in World News • 10 articles
How is the U.S. expanding aid to Afghanistan?




The [new licenses issued by the Treasury Department] expand the definition of allowed humanitarian assistance to education, includ...


Full summaries, images, and headlines for subscribers only.
Free your time. Get rid of multiple news feeds.

Upgrade Now


#1 in Business News • 13 articles
Why is Tesla being investigated for in-vehicle video games?




Tesla owner Vince Patton filed the complaint with the agency last month. He was able to activate [two games] while driving. Later, he found he could browse the intern...


Full summaries, images, and headlines for subscribers only.
Just the facts. Just about $2/mth.

Upgrade Now


#1 in Science News • 19 articles
Why did the U.S. population growth rate hit a record low this last year?




The year 2021 is the first time since 1937 that the U.S. population grew by fewer than 1 million people, reflecting the lowest numeric growth since at least 1900, when the...


Full summaries, images, and headlines for subscribers only.
Objective news + Quick summaries + Multiple perspectives = $25/yr

Upgrade Now


TODAY'S POLL
Should the U.S. allow in more immigrants to offset slowing population growth?
All votes are anonymous. This poll closes at: 9:00 PDT
Should the 5G rollout be delayed?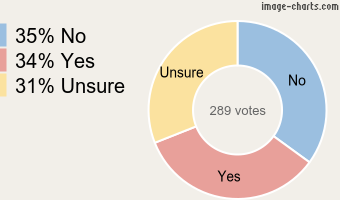 Context: Aviation executives call for pause to 5G deployment, citing aircraft safety concerns.
HIGHLIGHTED COMMENTS
" No - The FAA has been crying wolf on consumer electronics for a long long time even though there is little to no evidence that any of the devices cause any kind of interference. [...] I could see if there was real evidence, but even independently searching all I find is a vague suggestion that because 5G operates from 2.4-3.9 GHz and aircraft radar altimeters around the world operate at 4.2-4.4GHz that they are worried about crosstalk due to spurious transmissions. So where are the actual studies, where is the data? "
" Yes - The FAA has no interest in delaying the technology except for safety. Plane crashes are deadly. Clearly, cell phone companies have su..."
" Unsure - I'm not an engineer. I am totally unqualified to know whether or not 5G will or will ..."
SPREAD FACTS, NOT FEAR


Refer a friend. They get 10% off. You get free stuff.
You can also copy & paste your referral link:
https://thefactual.com/?refid=52041086
UPDATES & BREAKING NEWS

HIGHLY CREDIBLE, UNDER-REPORTED STORIES

EDITOR'S PICKS