9 JAN 2022
Facts, not fear.
TRENDING TOPICS
Confounding jobs report • Ethiopia frees prisoners • Ukraine-Iran shootdown • Vaccine impact on menstruation • Exceptional fossil find
FEATURED UNDER-REPORTED STORIES
Japanese immigration restrictions • Galaxy without dark matter • Fixing nuclear bugs
You are on the free plan of The Factual


Help a friend be better informed. Get a free month of Premium.


TRENDING TOPICS, MOST CREDIBLE STORIES
#1 in U.S. News • 42 articles
What does the December jobs report indicate about the U.S. economic recovery?
Highly-rated - last 48 hrs
Economy gained just 199,000 jobs in December, far below expectations.
NBC News (Moderate Left) • Factual Grade 77% • 4 min read


The U.S. economy added just 199,000 jobs in December and the unemployment rate fell to 3.9 percent from 4.2 percent. The December data, released Friday by the Bureau of Labor Statistics, fell far short of economists' expectations of 422,000 job gains.
...
Economists noted the barrage of mixed messages coming out of recent job market data: The BLS report came two days after private payroll processor ADP reported that the private sector added 807,000 jobs in December, more than double what economists projected, while the Labor Department's Job Openings and Labor Turnover Survey reported on Tuesday that a record 4.5 million Americans quit their jobs in November.
...
The sluggish labor force participation rate adds to the confusion, said Sam Stovall, chief investment strategist at CFRA Research. Omicron also has threats for labor market inflation. "There's going to be some hesitation on the part of employees coming back to work," said Mark Luschini, chief investment strategist at Janney Montgomery Scott.
Different political viewpoint


Behind omicron's haze, a booming job market. [Free read link]
Wall Street Journal (Moderate Right) • Factual Grade 70% • 3 min read
Selected long-read


Everyone has a job and nobody's happy.
New York Magazine (Left) • Factual Grade 78% • 5 min read
View all articles
TODAY'S POLL
Should employees who take in-person roles be compensated for covid risk?
All votes are anonymous. This poll closes at: 9:00 PDT
Should the government require private employers to mandate the covid vaccine?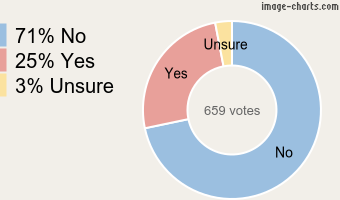 Context: Supreme Court weighs whether the government's vaccine mandates are legal.
HIGHLIGHTED COMMENTS
" No - In general, no. It's unnecessarily coercive. Given where we are at with the new variants, vaccines are no longer about stopping the spread, but more about reducing severity. Vaccination is rapidly becoming a question of personal risk instead of social responsibility. Perhaps the government should still mandate it in specific circumstances, like certain kinds of healthcare workers."
" Yes - The only way out of this pandemic is to achieve worldwide herd immunity. ..."
" Unsure - For the time being, it should be a reg..."
Share poll results and comments
#1 in World News • 7 articles
Why is Ethiopia releasing several major political prisoners?




The announcement comes weeks after Mr. Abiy's forces scored a string of battlefield victories against rebels from the country's northern region of Tigray, and stoked rare hopes that some form o...


Full summaries, images, and headlines for subscribers only.
One payment. Once a year. $25

Upgrade Now


#2 in World News • 6 articles
Why is Ukraine accusing Iran of a terrorist act in the downing of its plane in 2020?




[Oleksiy Danilov, Ukraine's National Defense and Security Council secretary] noted that before and after Iran's pre-dawn missile strikes on Flight PS752, Iranian authorities had allo...


Full summaries, images, and headlines for subscribers only.
Free your time. Get rid of multiple news feeds.

Upgrade Now


#1 in Health News • 8 articles
Why is the NIH funding research on covid vaccine's impact on menstrual cycles?




Thanks in part to the persistence of women who spoke out on social media and documented their side effects in an online database created by two researchers, the National Institutes of H...


Full summaries, images, and headlines for subscribers only.
Just the facts. Just about $2/mth.

Upgrade Now


#1 in Science News • 5 articles
Why are newly discovered fossils in Australia particularly notable?




A new fossil site that can most aptly be described as "exceptional" has turned up fossils of spiders, insects, fish, plants and even a bird feather, dating to the Miocene 11 to 16 million years ago. The...


Full summaries, images, and headlines for subscribers only.
Objective news + Quick summaries + Multiple perspectives = $25/yr

Upgrade Now


The Factual app. Faster reading. Always ad-free.
UPDATES & BREAKING NEWS

HIGHLY CREDIBLE, UNDER-REPORTED STORIES

RECENT RESEARCH FROM THE FACTUAL


EDITOR'S PICKS